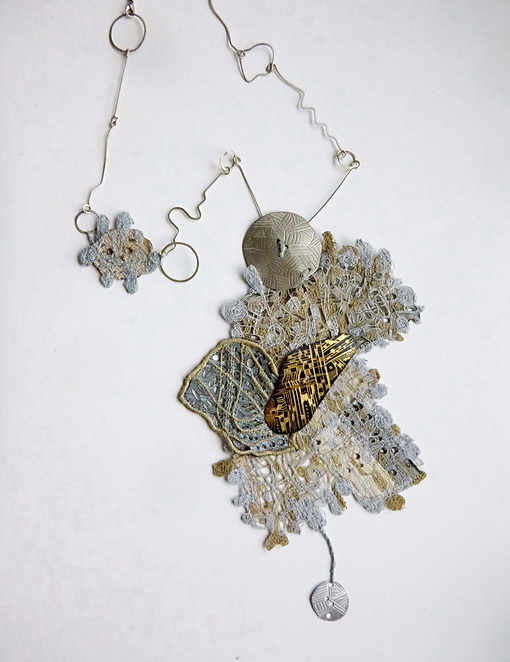 I studied history and archeology and dealt professionally in these fields as well as in the field of archives and consequently the concepts of memory, time, damage run, more or less obviously, through my work.
The perforated leaves of my necklaces, the deconstructed and then trimmed with embroidery fabric express my feeling about the past, the threads of the weft of history that reach us.
A key element of my jewelry is also the color. At the same time the movement of the bur on the metal and the walk of thread on the fabric, is my way of creating personal alphabets, secret scripts and words, traces and imprints.
Many of my jewelry pieces are mere reminders of moments, thoughts, and emotions. Dolls, clowns, little fairies, this is my little world. When the night falls, the small figures move and stir, come to life, and each one tells its own story.